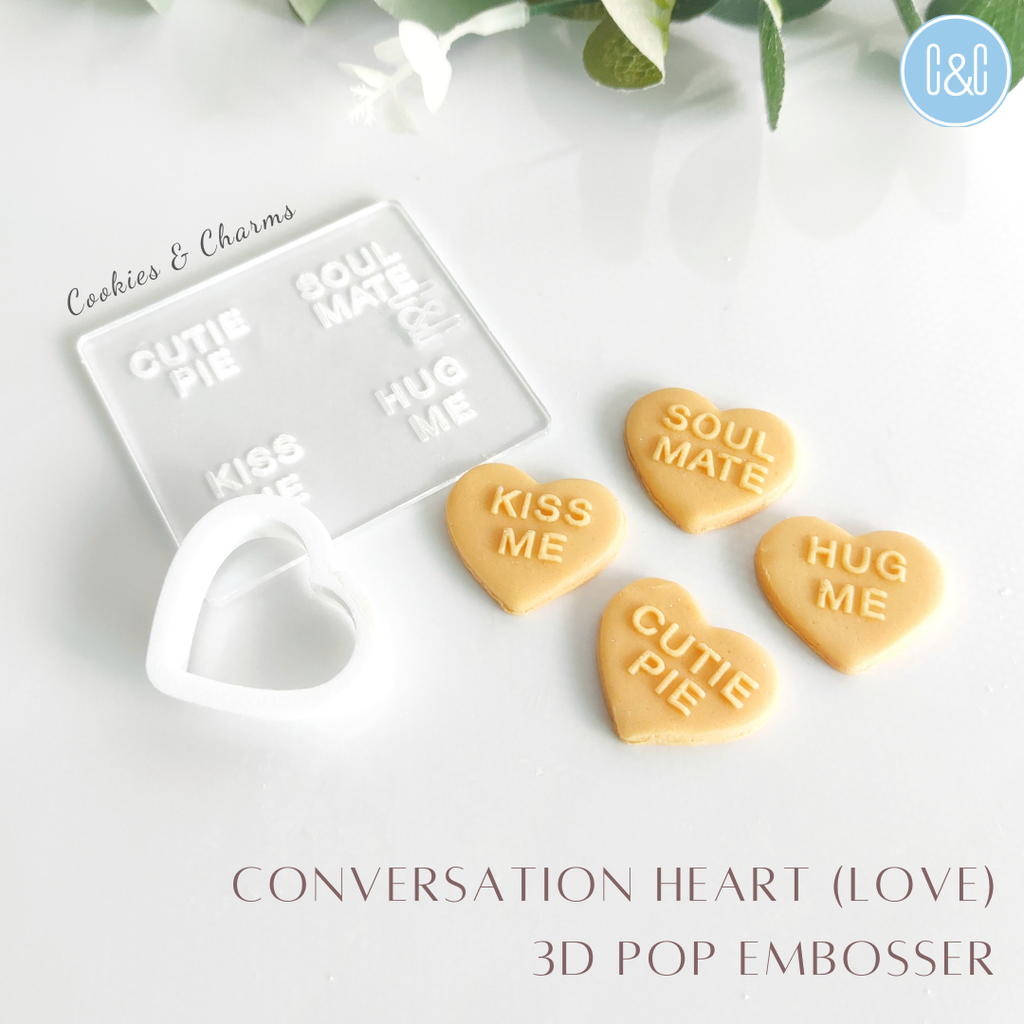 Conversation Love Heart 3D POP Embosser with Matching Cookie Cutter
Description
Conversation Love Heart 3D Pop Embosser Texture Tile allows you to create detailed raised pattern on your fondant, perfect for Valentine's Day creation.
Comes with a matching heart cookie cutter.
Two sizes to choose from.

3D Pop Embosser gives a raised 3D effect on fondants or clay, which is the reverse of Embosser.
They are specifically designed to be used in fondant, modelling chocolate, gum paste and polymer clay.
Made with food grade plastic and dishwasher safe you can be confident you're investing in a tool that last a lifetime.
3D Pop Embosser does not comes with handle to ease in applying pressure with rolling pin.
3D Pop Embosser colour may vary from listing, depending on availability.
3D Pop Embosser are made to order.
We will do our best to ship all orders as quickly as possible!
Size
Conversation Love Heart Pattern 3D Pop Embosser
2.5cm: Each expressions fits in 2.5cm (0.98 inch) cookie.
4.0cm: Each expressions fits in 4.0cm (1.57 inch) cookie.
Four expressions in one tile.

Talk to us if you need a different size or design!